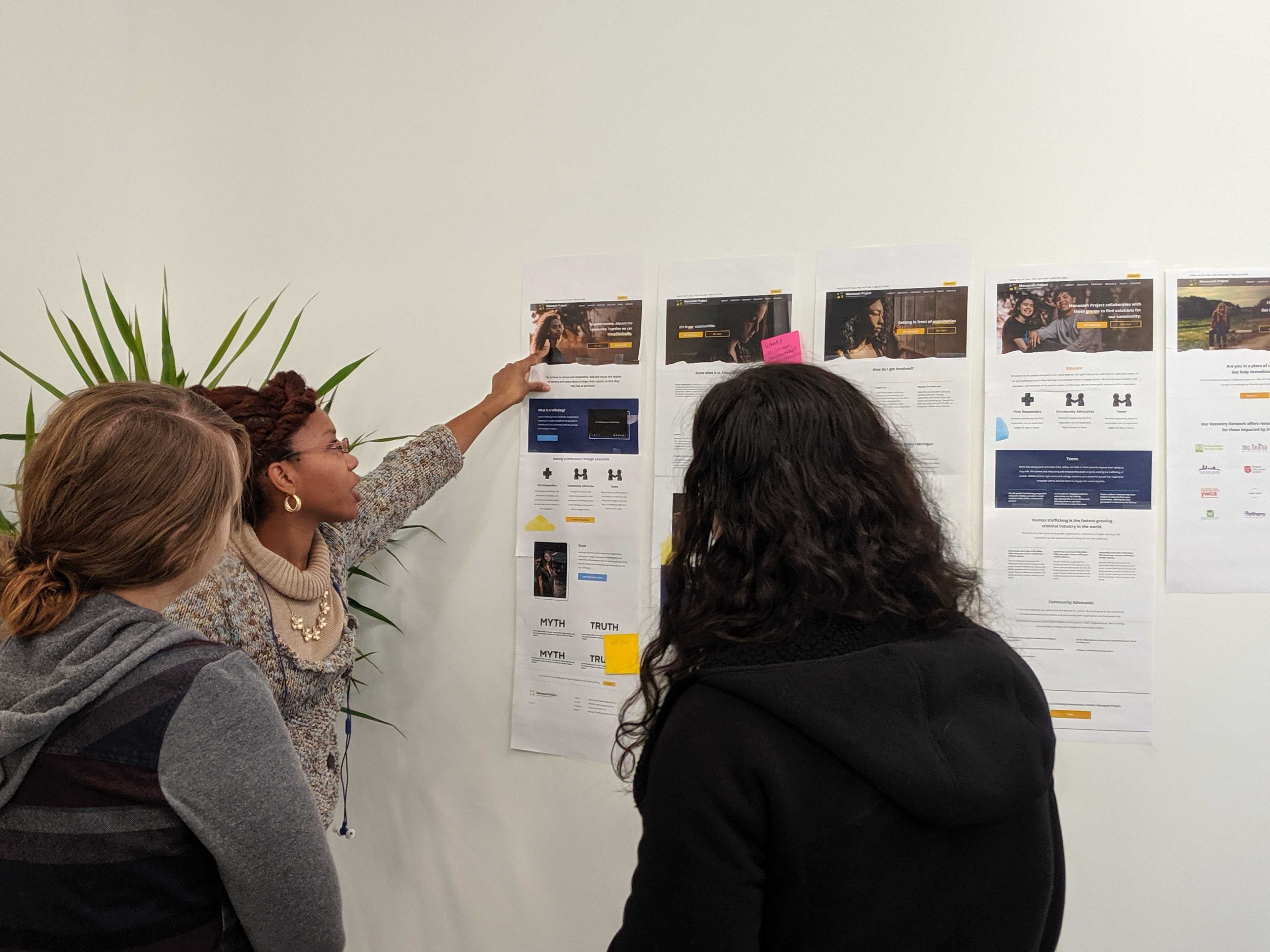 Volunteer Organization: Catchafire
Client: College Settlement of Philadelphia
Date: July - September 2020
The College Settlement of Philadelphia was founded in 1892 to provide social, cultural and educational programs for the immigrants of South Philadelphia. In 1922, the organization launched a specialized camp program to support the cultural, educational and recreational programs being done in the city. Almost 100 years later, the College Settlement of Philadelphia still operates overnight camp and day programs for children with financial disadvantages. The year 2022 marks a major anniversary for the organization, but a lack of clear messaging and visibility causes College Settlement to be considered more of a "hidden gem" than a prominent community resource. 
My goal was to evaluate the organization's websites by comparing the layout against usability best practices in order to make recommendations for a more user-friendly and intuitive design. 
There is an overwhelming amount of text on most informational pages.
Information is often repeated between and within pages.
The site map is unclear and confusing.
Site navigation does not allow the user to go back or start over.
Text styling does not match basic usability standards.
Interactive elements lack consistent styling and writing.
Reduce text descriptions across the website.
Streamline the site map and make it more visible to the user.
Establish a style guide for the entire website.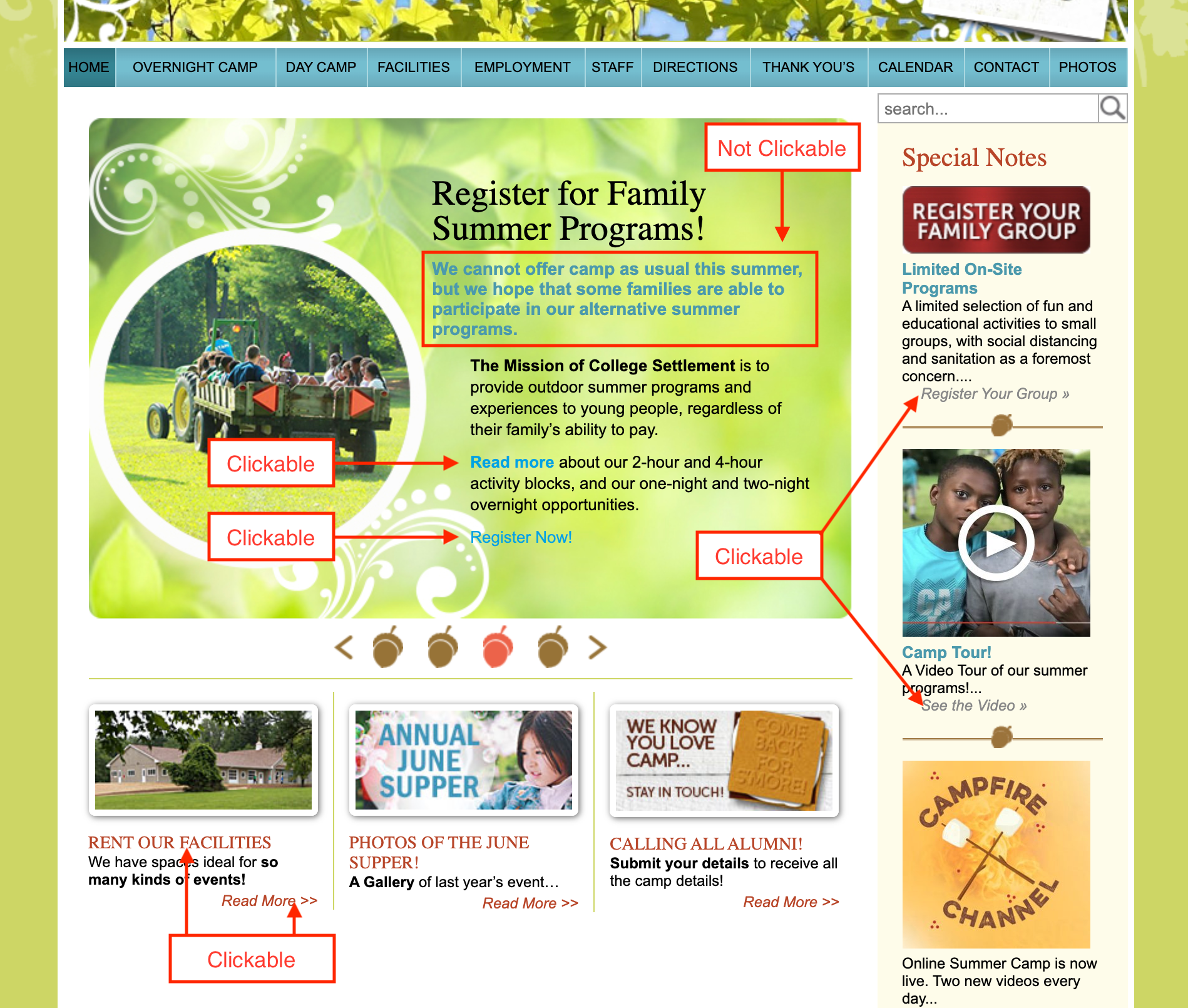 Volunteer Organization: Code for Good West Michigan
Client: Wedgwood Christian Services
Date: November 1st - 3rd, 2019
Wedgwood Christian Services is a West Michigan non-profit dedicated to supporting local children and families through residential care, counseling services, and community programs. Wedgwood's Manasseh Project is an outreach ministry focused on ending the sexual exploitation of young women and men in the area.
During this event, I supported my team during a full website redesign, working directly with the client representative to clarify the organization's story, tone and overall message. My work on the project was centered around the page content and how the information would be presented through the new design.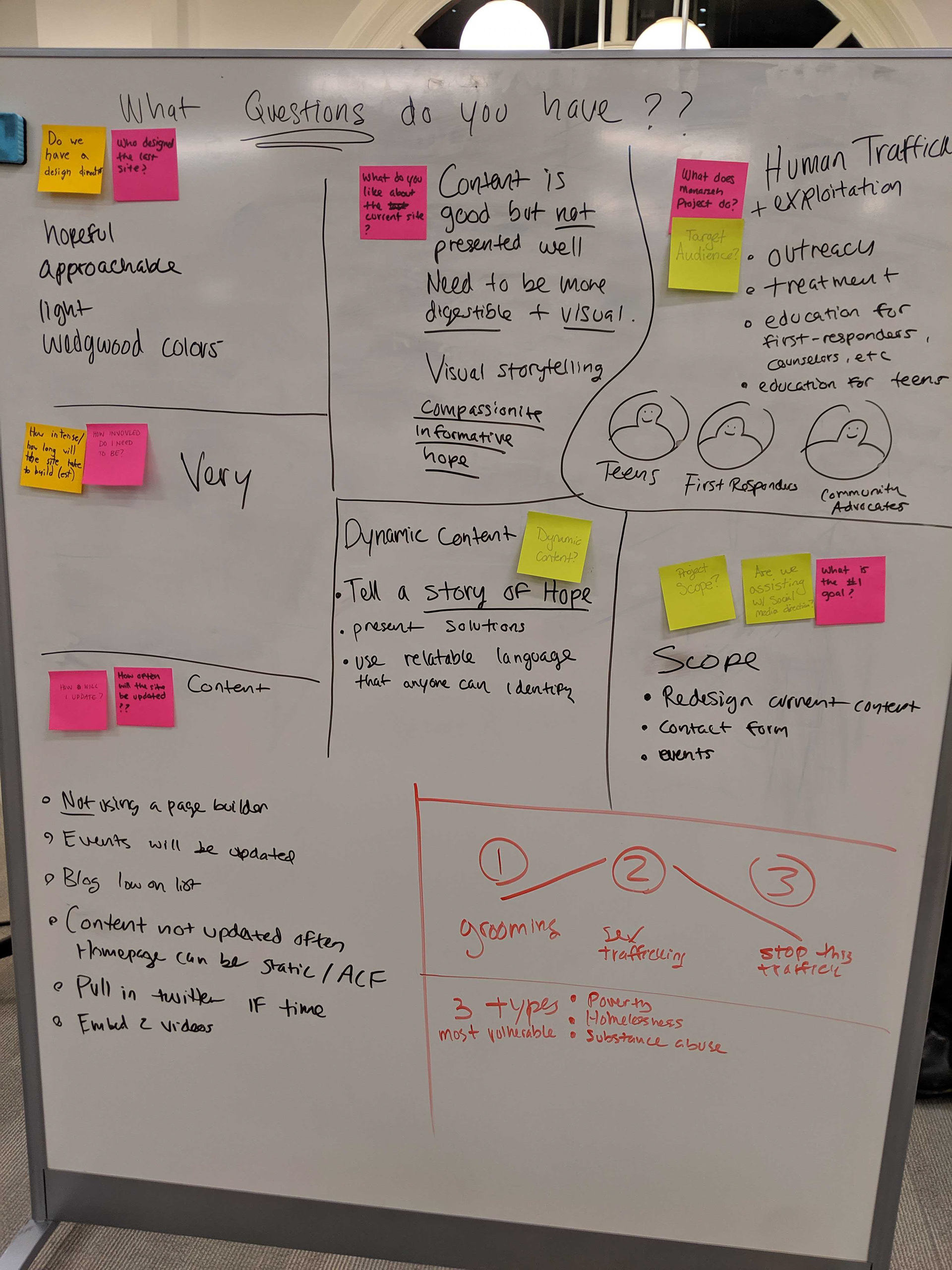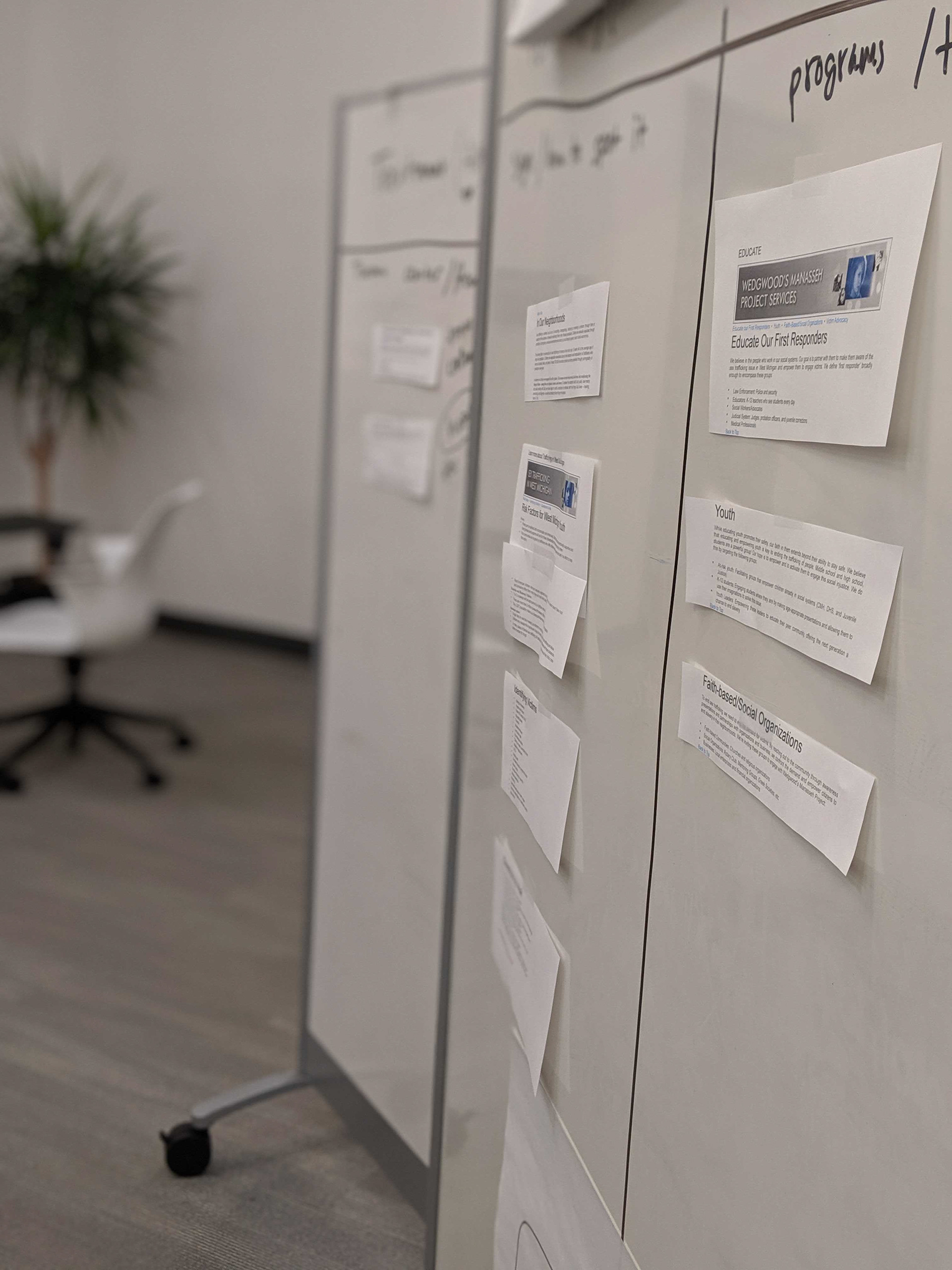 Volunteer Organization: Code for Good West Michigan
20 Liters is a West Michigan non-profit organization focused on providing clean water solutions for vulnerable populations. Their initiatives utilize technology and training that fit the local context of those in need, aiming for simplicity and sustainability.
During this event, I worked with the client representative to create a visual draft for a new public dashboard to display the organization's stories and impact in a meaningful way. My draft was used as the foundation for the final product build-out during a later volunteer event.